Education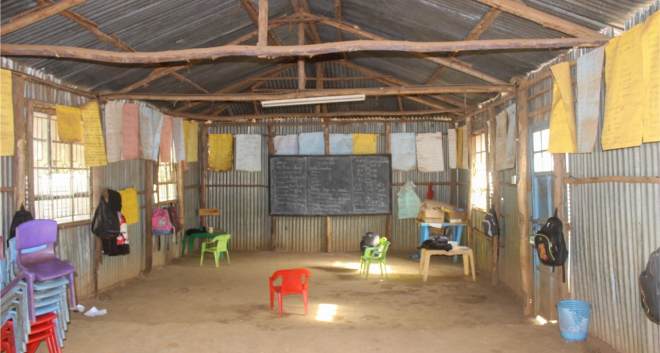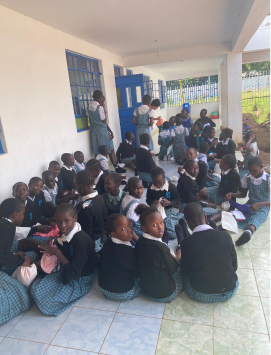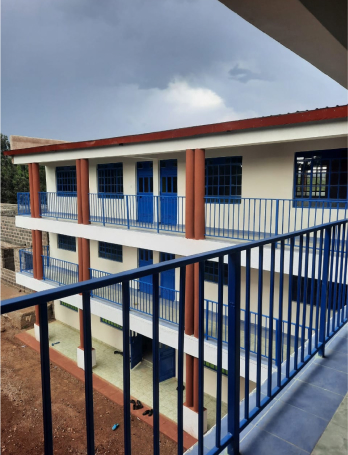 Victory Christian School
Victory Christian School of excellence (VCS) was founded in 2009 to provide quality education to students. VCS operates in Kadawa Village, and educates over 600 students while also providing meals for students, including many orphans who would otherwise go unfed. In February 2017, a group of IKI members and volunteers funded and assisted in the construction of three new classrooms and the purchase of desks and books for VCS. Despite the additional classrooms, our student base is rapidly growing, and with your help, we have begun construction on our next building expansion! Learn more about our expansion efforts below.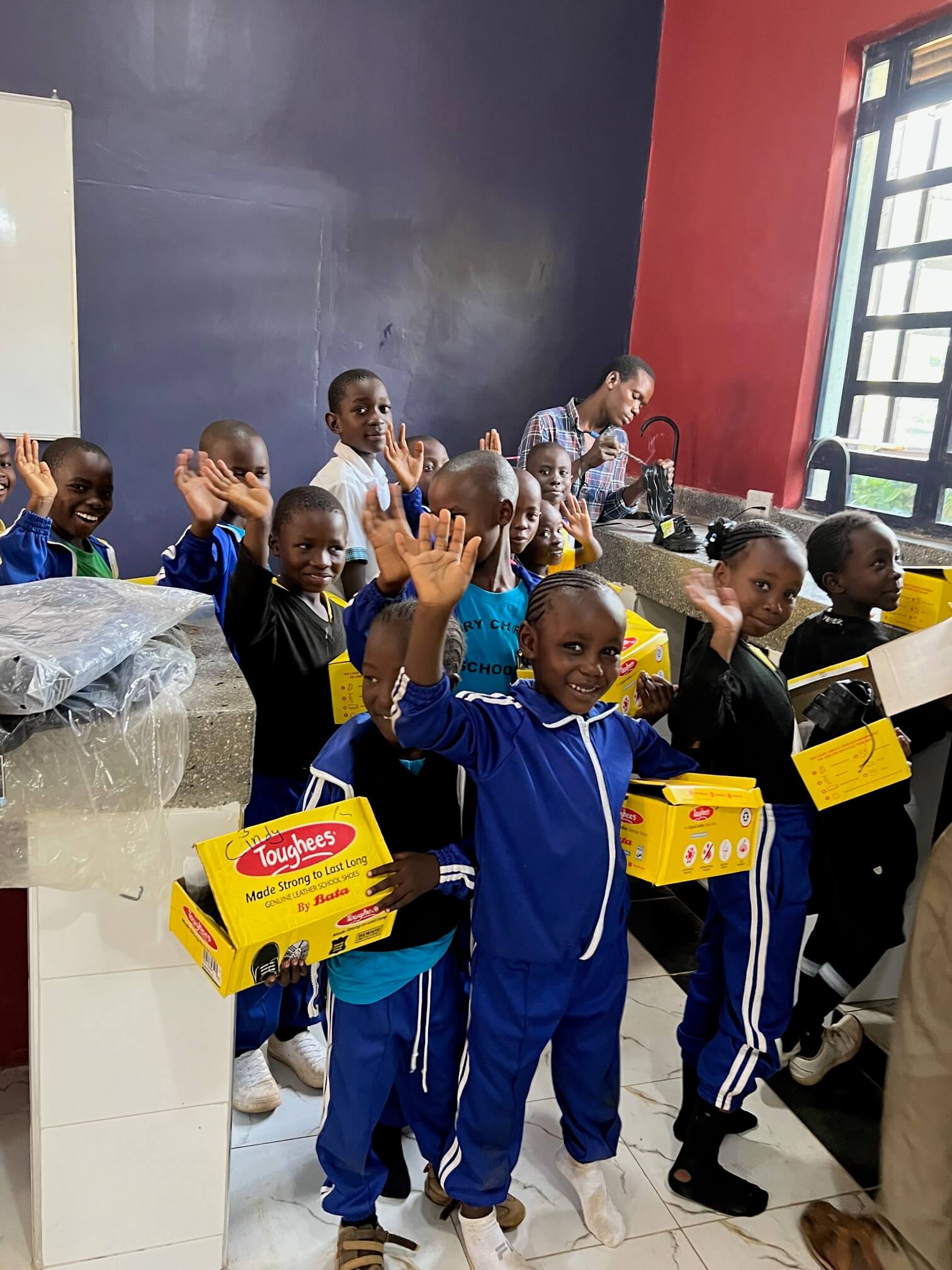 We recently raised funds for new shoes for all the school children. Those who did not need shoes got a new backpack. Our team who went to Kenya in February was blessed to be able to fit shoes and backpacks and share in their joy!
Violet learned to sew three years ago, and very quickly developed her skills. She set up a sewing room at the school and three women are now sewing all the school uniforms. They even take orders from the community, and sew dresses for special occasions. Esther is very, very grateful. Now she has employment and can pay the school fees for her five children.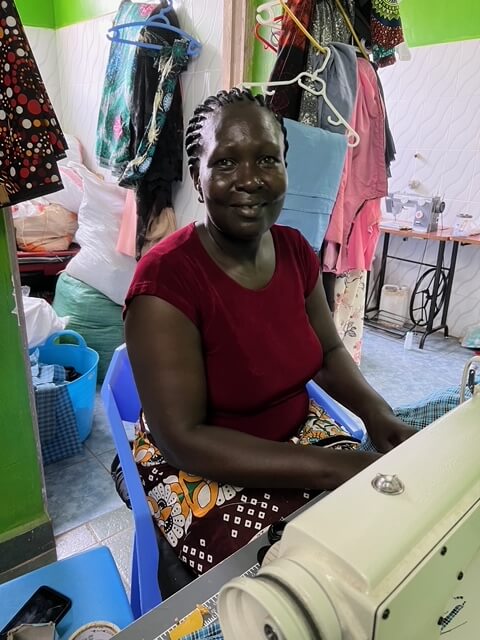 One of the additional classroom building expansions recently constructed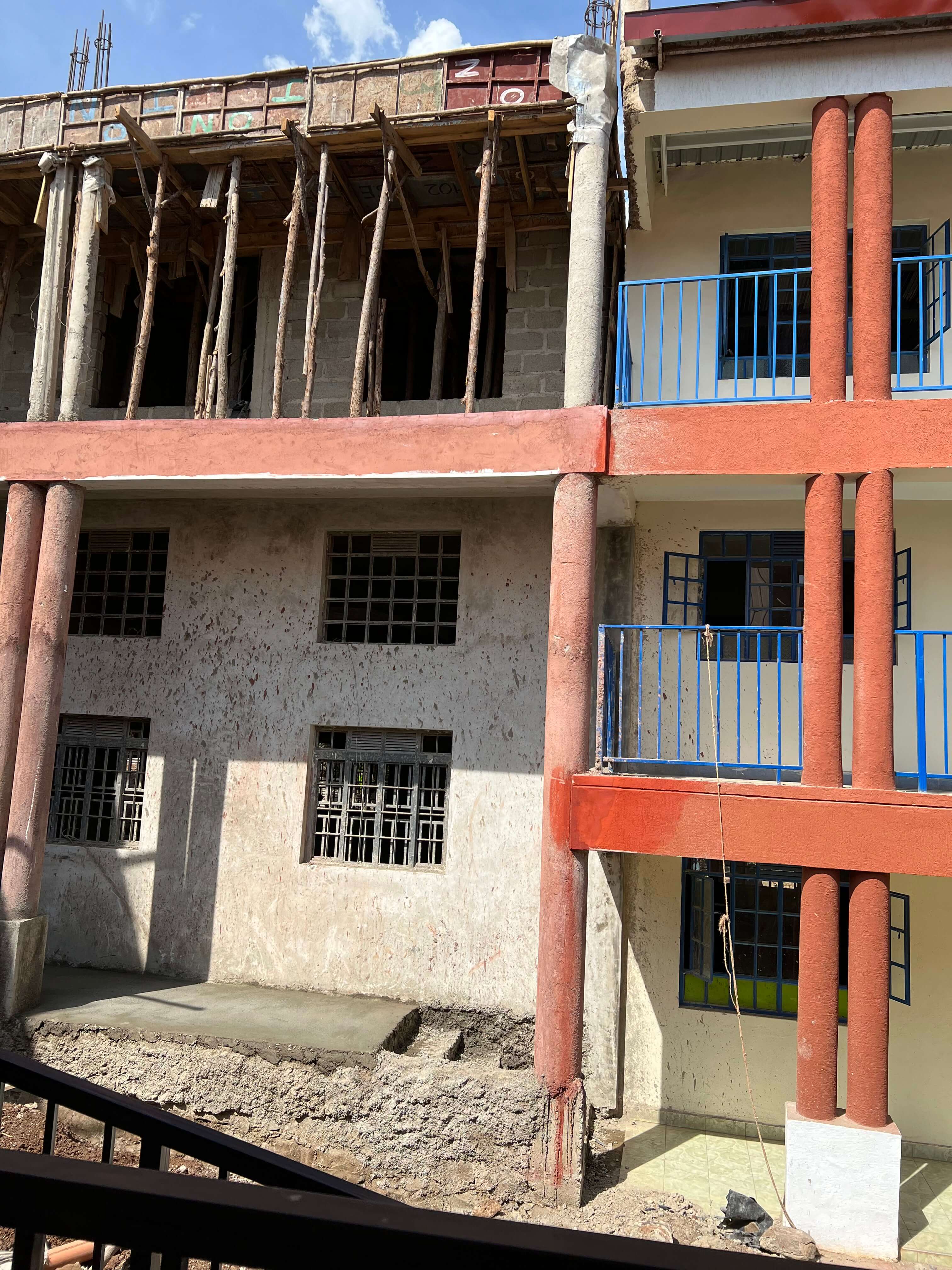 The

Way

Forward
With your help, we have begun construction on the VCS expansion in Kadawa village! The construction of the VCS expansion is being done entirely by local small business, infusing capital back into the local economy.

Upon completion, the new building will provide updated classrooms and increase our capacity to 800-1000 students. Construction is currently ongoing, any donors will have the option to follow along with our progress and celebrate with us on opening day.
Additionally, our upcoming sponsorship program allows you to view individual orphans stories, and help support their education. Don't forget to see our efforts in
advancing health care
in rural Kenya