Future Projects
Victory Christian School Expansion
Thanks toyour help, construction to build our planned VCS expansion has begun! IKI hired a local construction company to complete the expansion, putting resources directly back into the local economy. The completion of this building will allow us to educate the ever growing number of students in rural Kenya.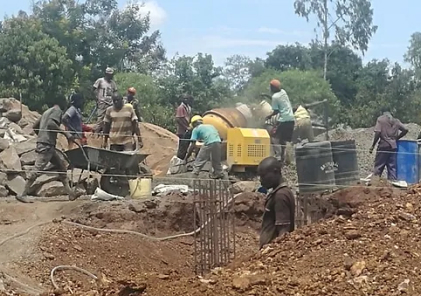 Community Screening Clinic
IKI has conducted many medical screening events out of the former VCS building providing free healthcare. However, we plan to increase our capacity to provide healthcare by constructing a dedicated screening clinic in Kadawa village. This will allow for the early treatment of preventable diseases and screening for diabetes, hypertension, malaria, and more.